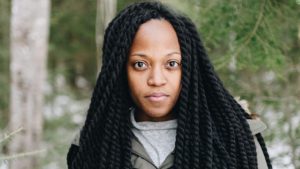 *Disclaimer: Please note that all information shared in this page correlates with the date it has been posted. Although, we work diligently to assure all information shared is up to date, we suggest visiting www.FDA.gov or scheduling an appointment with a medical professional to review regulation changes and current restrictions. Thank you.*
It is important to remember that the final decision regarding the outcome of your pregnancy is yours alone.  No one can force you to have an abortion against your will, and it may be unlawful for someone to try to do so. This is your decision and you should carefully consider all of your options so that you can feel comfortable with your choice.   
How Should I Feel?
There is no easy answer to this question. Feelings are ever-changing and vary from person to person.. Many women feel nervous and scared when they find out they're pregnant, even when the pregnancy was planned.  Other feelings may include confusion,  worry and excitement.. There is no right or wrong way to feel. Mixed emotions are to be expected  and allowing yourself the time to process all of your feelings is essential before determining what is best for you.  
What Are My Options?
Today, every woman faced with an unplanned pregnancy has three options, which include abortion, adoption, and parenting. Each of these options can be tailored to fit you and your lifestyle.
Modern adoption strongly encourages open plans in which you choose parents to be the caretakers and guardians of your child, but you remain an integral part of your child's life and story. 
Parenting can include temporary care options, such as Safe Families, where a trusted and loving family cares for your child until you feel prepared to welcome them home and begin parenting more independently.
Who Can I Trust to Talk With?
Here at Soundview Pregnancy Services, we carefully listen to your needs and provide the education and clarity you need to proceed with your next steps.  You deserve to have the support and resources necessary to make an informed and confident decision.
Reach out to talk with a trusted advocate today. All appointments are free and confidential.
For more information regarding forced abortion and your rights, please visit www.thejusticefoundation.org.