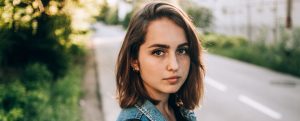 *Disclaimer: Please note that all information shared in this page correlates with the date it has been posted. Although, we work diligently to assure all information shared is up to date, we suggest visiting www.FDA.gov or scheduling an appointment with a medical professional to review regulation changes and current restrictions. Thank you.*
Medical abortion is an elective process that uses medication to end a viable pregnancy through a medication regimen. Due to the impacts of the drugs used, the embryo is eventually detached from the uterus, cramping is induced, and it expels the embryo and pregnancy tissue out through the vagina.
What Should I Know Before Having A Medical Abortion?
Women contemplating serious medical procedures should always speak to a medical professional first. This step can help you safeguard your health and understand the risks and complications so you can make an informed decision.
Providing a complete health history, a list of currently used medications, and discussing allergies are also important.
Lastly, be sure to confirm pregnancy through reliable pregnancy testing and ultrasound imaging. This service will ensure you are provided with all your available options while protecting your health and wellness.
Who Is Not Qualified For A Medical Abortion?
According to the Mayo Clinic, medical abortion isn't for everyone. Specific criteria make you ineligible for this abortion method, including:
You are too far along in your pregnancy.

You have an intrauterine device (IUD).

You have a suspected pregnancy outside of the uterus.

You have certain medical conditions.

You take a blood thinner or certain steroid medicines.

You can't make follow-up visits to your provider.

You have an allergy to the drug used.
Learning more about your options through ultrasound and discussion with a medical professional can prove most helpful in making an informed decision while protecting your health.
Have More Questions?
If you'd like to learn more about your options and how to protect your health, schedule with us today and let our on-sight affiliated medical professionals assist you.
All appointments and services are at no cost to you and confidential. You deserve to have all the facts so you can make an informed decision that's right for you. We're here for you!