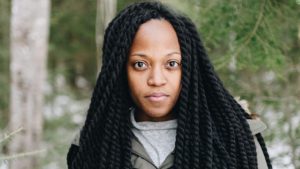 If you're in an abusive relationship, know that abuse of any kind is never your fault. Your partner is responsible for their behavior, and you deserve to be in a safe, loving environment. 
Pregnancy can increase the abuse you experience in a relationship, especially if the pregnancy is unexpected and your partner feels threatened, worried, or angry. You must seek safety and receive help to escape this situation. 
Your First Line of Defense 
If you are in immediate danger, dial 911 when it is safe. You can also contact the National Domestic Violence Hotline for free, 24/7 support. The Hotline can also help you craft a safety plan and find local resources. 
There are other steps you can take to prepare a way out. Reach out to a loved one for emotional support. Consider leaving a suitcase at their home with essentials like bank information, credit cards, toiletries, and medications. This will help you to leave quickly during an emergency. 
Support groups can also create a sense of community with those in your shoes. Fostering those relationships and seeking professional help can assist your healing journey. 
Is My Pregnancy At Risk?
Experiencing pregnancy in an abusive relationship can be especially dangerous. Not only is it a time of great emotional stress, but abuse can potentially harm your pregnancy.
If your partner doesn't know about your pregnancy, consider what is best for your well-being. Having a friend or family member there may create added reassurance if you tell them. Share the news in a comfortable, safe place. 
Know that it is illegal for your partner to pressure you into making a pregnancy decision like abortion. You deserve to know all your options and receive the information you need. 
We Can Help You
If you are in an abusive relationship, know there is hope. Soundview Pregnancy Services can help you find needed resources during this time. 
We also provide free, confidential pregnancy options information, social worker consultations, and access to services like pregnancy testing and ultrasounds with the help of on-site affiliated medical professionals. Rest assured that this is a supportive, nonjudgmental space. You are safe here.
Contact us to make an appointment today. You don't need to experience an unexpected pregnancy alone.