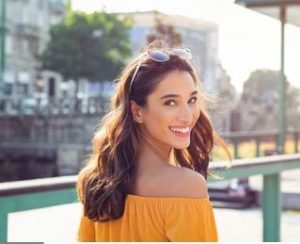 Following the overturning of Roe vs. Wade, women are likely feeling a variety of emotions. You may be wondering whether abortion is still legal in New York. 
Currently, abortion is legal in New York, but there are certain protections in place. In the state, abortion is legal up to and including 24 weeks of pregnancy. After 24 weeks, a woman can get an abortion if her health or pregnancy is at risk. Abortion is protected by state law, and in 2022 the NYS governor signed several bills to prevent laws in other states from affecting providers and patients. Both medical and surgical abortions are legal in New York.
What Is Abortion?
Abortion is the termination of a viable pregnancy. There are two different types of abortion: medical abortion and surgical abortion. A medical abortion consists of two medications: mifepristone and misoprostol. 
Mifepristone blocks progesterone and prevents the embryo from continuing to be implanted in the uterine wall. Misoprostol causes uterine contractions and expels the pregnancy through the vagina. 
Surgical abortions is a surgical termination of a viable pregnancy. A provider can use medication or surgical instruments to dilate the cervix. Then, they can use a vacuum aspiration, which uses a suctioning technique, forceps or curette with surgical instruments to remove the pregnancy tissue from the uterus. 
What Are My Other Options?
It is important that you have all of the facts necessary to make an informed decision. You have three pregnancy options: abortion, adoption, and parenting. 
Adoption occurs when a child is placed into an adoptive family. It can be a bittersweet experience for many women, and there is no right or wrong way to feel. There are three different types of adoption:
Open adoption: In an open adoption, the woman has contact with the child and their adoptive family. The woman gets to decide the level of communication she has with the family, and she is a presence in the child's life. 

Semi-open adoption: The woman has contact and communicates with the adoptive family, but communication is conducted via a third party such as the adoption agency or an attorney. 

Closed adoption: A closed adoption occurs when a woman does not have contact with the child and remains anonymous. All records are sealed. 
Parenting can also be another option. For some women, it can seem like an overwhelming experience. Parenting tends to bring great joy into parents' lives, but it is not without its challenges. 
At Soundview Pregnancy Services, we can help you navigate these options and provide the information needed to make an informed decision. 
Have More Questions?
If you have more questions about abortion or would like to learn more about your options, we are here for you! 
Contact us today to schedule a no-cost, confidential appointment. You are not alone!