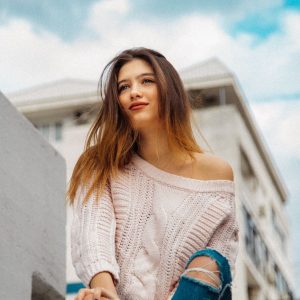 *Disclaimer: Please note that all information shared in this page correlates with the date it has been posted. Although, we work diligently to assure all information shared is up to date, we suggest visiting www.FDA.gov or scheduling an appointment with a medical professional to review regulation changes and current restrictions. Thank you.*
You can buy the abortion pill online in some states, but there are important steps to take beforehand to ensure you are eligible. Here's what to know before purchasing mifepristone and misoprostol from an internet pharmacy or other online provider.
Have I Confirmed My Pregnancy?
If you've had unprotected sex and aren't ready to be pregnant, you may wonder if you can go ahead and take the abortion pill just in case. However, it's possible for home pregnancy tests to give inaccurate results or for other conditions to cause symptoms you might misinterpret as pregnancy.
Taking the abortion pill when you are not actually pregnant could cause unnecessary side effects. So, before ordering the abortion pill online, start with medical-grade pregnancy testing, followed by an ultrasound, to make sure you're actually pregnant.
Will the Abortion Pill Work For Me?
How Many Weeks Pregnant Am I?
According to the FDA, women with a pregnancy that is more than 70 days (10 weeks since last menstrual period) should not take the abortion pill.
Other types of abortion are used for pregnancies that are further along. 
Does My Current Condition Allow for the Abortion Pill?
Certain other conditions may make a woman ineligible for medical abortion, or may require you to take special caution before proceeding. These include:
Having an ectopic pregnancy (detected through

ultrasound

)

Taking particular types of medications

Taking certain vitamins or supplements
What Are the Risks of Ordering Online?
While the abortion pill may be available online in your state, it's important to know that not every internet pharmacy is legitimate. Carefully consider the FDA's risks of buying drugs online. 
Even with a reputable pharmacy, make sure to safeguard your health by learning the details of your personal situation before taking mifepristone and misoprostol.
Managing Your Risks
When it comes to your health, it's best not to leave things to chance. You may have an ectopic pregnancy, a chemical pregnancy, or have a further-along pregnancy without realizing it.
To know if you are within the eligibility criteria for the abortion pill, confirm through an ultrasound at Soundview that you have a normal (intrauterine) pregnancy that is 70 days (10 weeks) or earlier.
No-Cost Services in Centereach and East Meadow, NY
Ready to know for sure? Make an appointment with our affiliated licensed healthcare professionals today. 
All of our services are confidential and provided at no cost, so you can have the information you need before buying the abortion pill online.