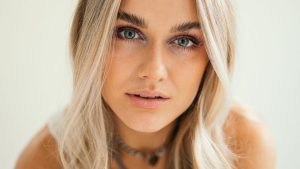 Sometimes women believe they are pregnant if they've missed a period, but this isn't always true. Missed periods can be attributed to health problems, stress, and more. 
While the best way to know if you're pregnant is to take a pregnancy test and confirm with ultrasound, there are other pregnancy symptoms you can watch out for, including but not limited to:
Frequent urination

Fatigue

Nausea/vomiting

Sore, tender breasts
How Do Pregnancy Tests Work?
Sometimes, pregnant women will experience all of the above pregnancy symptoms. Other times, they may experience a few or none at all. Pregnancy affects everyone differently, so the best way to check for pregnancy is by taking a reliable blood or urine-based pregnancy test. 
Pregnancy tests detect human chorionic gonadotropin (hCG), a hormone that is produced during pregnancy. HCG begins to be produced starting at conception, which means it can be detected in your urine about 10 days after conception. 
If you've received a positive test, confirming important pregnancy details with an ultrasound is the best next step. Ultrasounds can help to protect your health and safety by verifying critical information about your pregnancy, including:
Viability

: Ultrasounds can tell whether you have a growing pregnancy with a heartbeat. Some pregnancies can end in miscarriage, so you must check for this to determine if you need further medical treatment. 

Gestational age

: You'll need to know your gestational age or how far along you are. This will also inform you about which abortion procedure you are eligible for.

Location of pregnancy

: Knowing where your pregnancy is located is key and very important information. Sometimes, women may experience what's known as an

ectopic pregnancy

, which is when a pregnancy is located in a place other than the uterus. This is extremely dangerous if left untreated and requires immediate medical attention. 
Where Can I Get More Information?
For more information about our free and confidential services, including medical-grade pregnancy testing and ultrasounds provided by on-sight affiliated medical professionals, contact Soundview today. 
We'd be happy to help you make an appointment to access services in a compassionate, caring environment. Our Affiliated healthcare professionals are available to help you get the care you need and deserve!